Meet Lexi:
Lexi is a super sweet, people loving 2.5 year old German Shepherd. Her favorite activities are playing and running. She knows several basic commands such as "sit" and has lived with children in the past. What makes Lexi unique is that she has a medical condition called Megaesophagus. Due to this condition, Lexi has to eat upright in a special chair (called a Bailey's Chair) and maintain a very strict feeding schedule. She doesn't let this stop her from acting like a regular dog! Lexi has quickly become a staff and volunteer favorite; it is hard not to fall in love with this adorable lady.
If this special needs pup sounds like she may be the one for you, please give us a call at 772-223-8822!
Humane Society of Treasure Coast (hstc1.org
---
---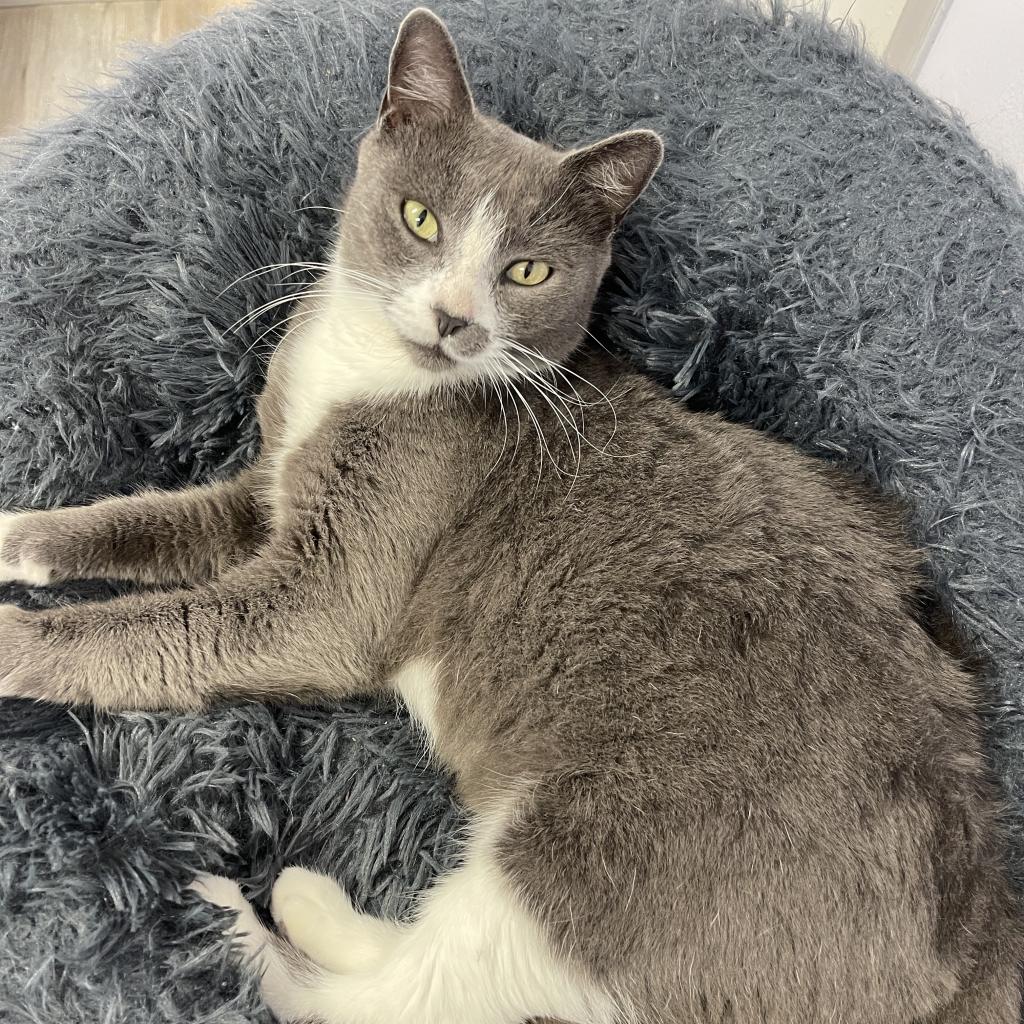 Meet Kate:
Kate- Hi, i'm Kate! I'm a sweet and silly girl that is ready to flop and roll my way around your home (and heart). I was found as a stray and am so excited for indoor life and a forever home. I love to nap on plushy beds. I enjoy catnip, head scratches, and being told how pretty I am! I also get along well with other cats. I'm friendly but prefer to get affection on my own terms, the volunteers that take care of me tell me I'm more of a "roommate" type of kitty but that they know there's still someone out there for me. I can be high strung when I go to the vet, but that place is stressful so do you really blame me! DOB 7/6/2019 Adoption fee for this cat includes FVRCP vaccination FIV/FELV testing spay/neuter surgery deworming wellness vet visit one month of pet insurance and microchip. All animals are examined by a veterinarian. Please fill out our application at https://gkarma.wufoo.com/forms/good-karma-pet-rescue-cat-adoption-screening/
Good Karma Pet Rescue of South Florida
---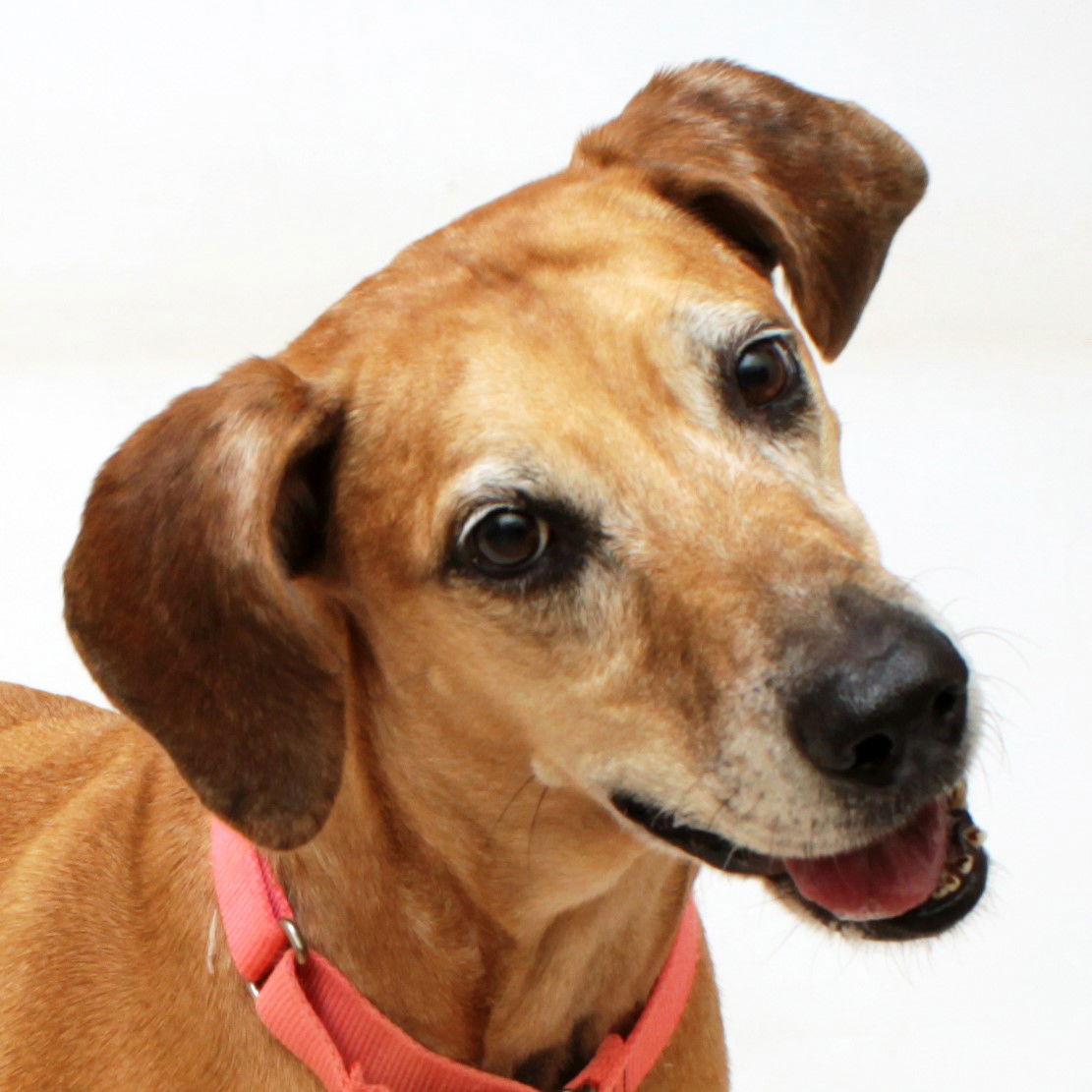 Meet Malibu:
Sweet, photogenic Malibu is a 7 year old Black-Mouth Cur mix who has been in the care of the Humane Society of the Treasure Coast since December of 2020. Malibu loves long walks around the neighborhood and just hanging out while you watch your favorite TV show. She is very tidy in kennel (she may be housetrained!) and knows several basic commands such as "sit", "down", and "come". Malibu can be a bit of a nervous pup– she is scared of young children, thunder, lightning, fireworks, and vacuum cleaners. Don't her nerves stop you from meeting with her, she is as sweet as can be with plenty of love to share. Malibu is a bit picky about her dog friends, so she will need to meet any potential doggy siblings before going home. Malibu's adoption has been sponsored by Lauren Carroll with Rick Carroll insurance!
If this sweet, senior lady sounds like the perfect fit for your family, please give us a call at 772-223-8822 to schedule an appointment to meet with her. Malibu and all of her adoptable friends can be viewed online at HSTC1.org.
Humane Society of Treasure Coast (hstc1.org)
---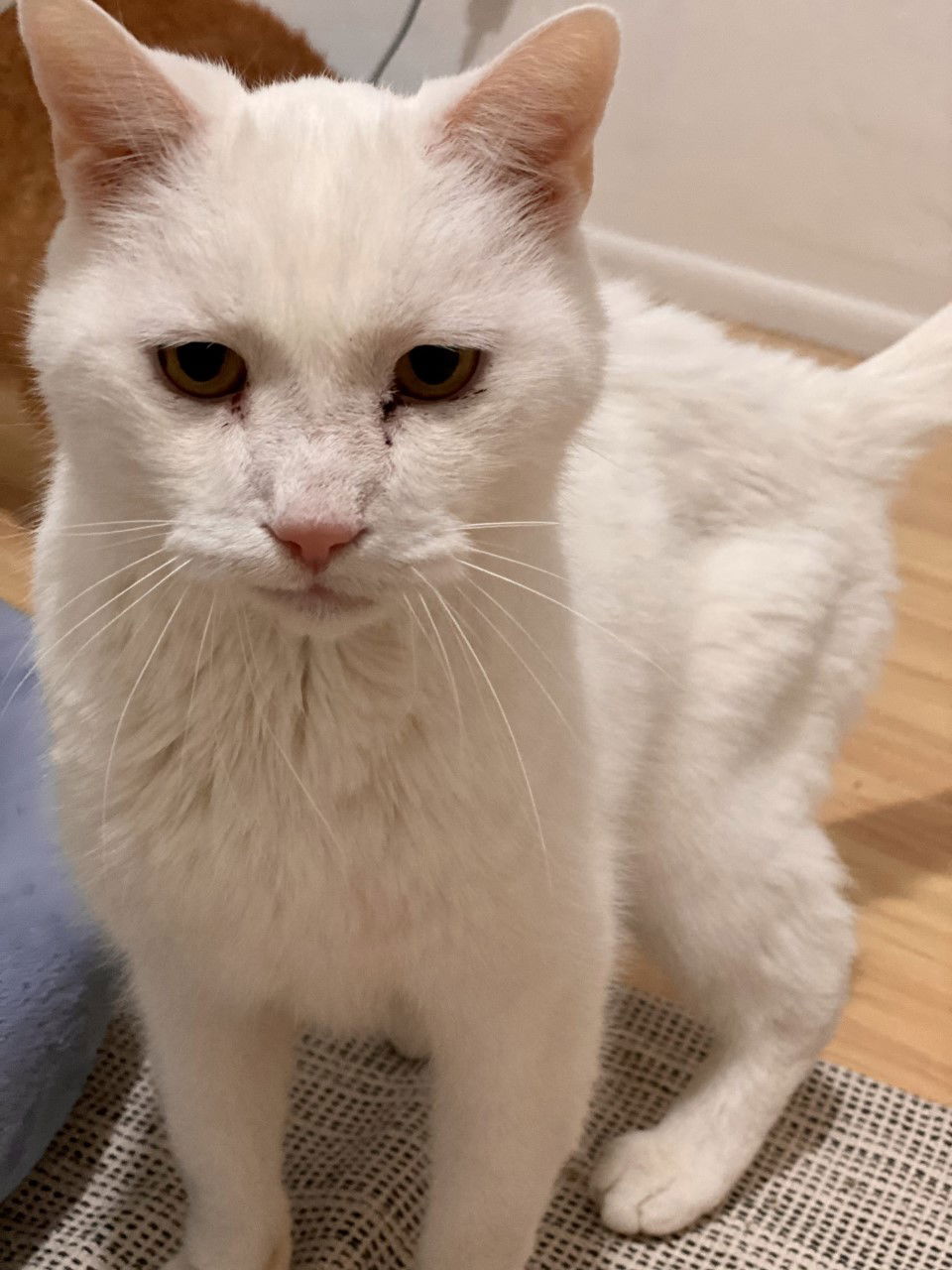 Meet Midnight:
Midnight is a loving, gentle companion sure to steal your heart ❤️
He is one of our special seniors looking to find his forever family with a quiet, calm environment that he can live out the rest of his golden years in. He would be okay with calm, older kitty friends and enjoys having them around.
He has a tendency to be a bit timid, but he's happy to receive head scratches and TLC! When he wants attention, he's not afraid to gently come up and rest his paws on you to let you know he's ready for affection. He will even snuggle up to you!
Midnight has a moderate heart murmur and elevated kidney values. That being said, he needs an owner to keep him comfy and happy while understanding that he might not live a long time. We are open to fospice (foster care until end of life) or adoption for this sweet guy. He also has high blood pressure secondary to his kidney disease but it's controlled with meds. For being 12 years old, he's doing well now overall!
---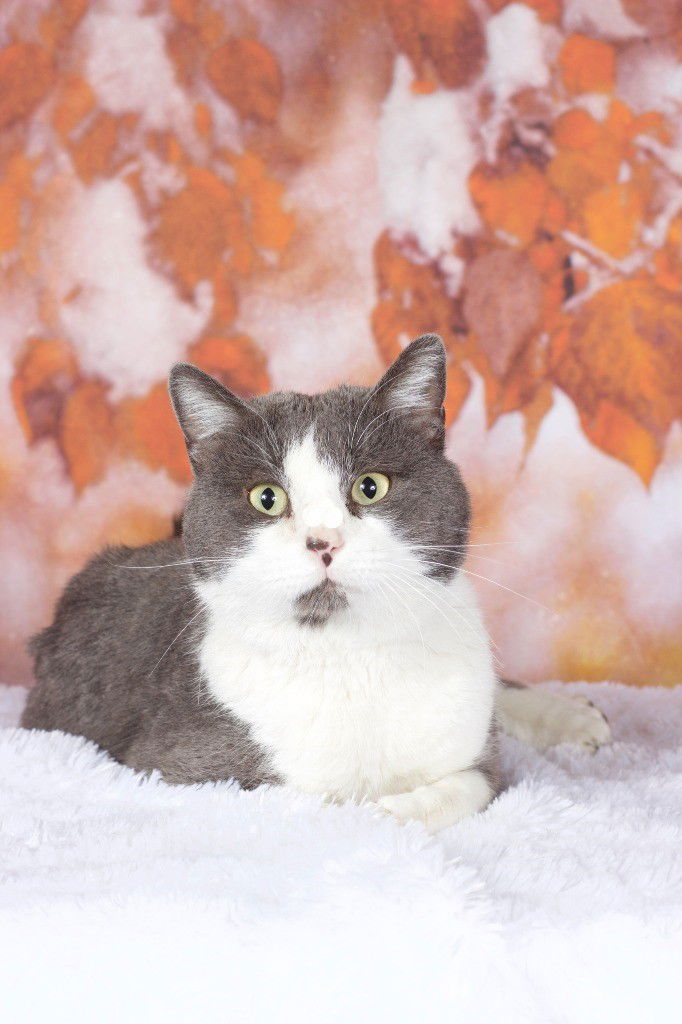 Meet Rollo:
Meet Rollo, this sweet boy was taken in by a good Samaritan & now he's ready to find his forever home. Rollo is a laid back guy & is very friendly. He does love his enrichment time though and will benefit greatly from a home that has many things to keep his mind active. He would do best in a home with no young children as he can get overstimulated sometimes. Rollo tested positive for FIV but is, otherwise, very healthy. He can go on to live a long, healthy and happy life. Our adoption consultants can elaborate on what this diagnosis means for Rollo and the family that adopts him. Rollo is currently living in a foster home so contact us to schedule a meet and greet with this sweet guy!
Friends for Life Animal Rescue (azfriends.org)
Meet Ben
Ben is an adorable little 2 year old, 8 pound Chihuahua who is looking for his forever home. Ben is very affectionate and loves his people but he seems to be a bit anxious when he sees other dogs, so he needs to be your only canine companion and he'll do best not living in an apartment complex or any type of home that doesn't allow for him to have quiet access to a fenced in yard for potty breaks. It's time this guy found his happily ever after, so please come and meet him! He's living at our adoption center and would like to meet you.
Friends for Life Animal Rescue (azfriends.org)
Meet

Emily

&

Elliott
Some things just go together…milk and cookies, peanut butter and jelly, Batman and Robin…and Emily and Elliott. Going through life is better when you have somebody by your side, and Emily and Elliott could not agree more. They were strays before they arrived at an animal control in North Florida, so we do not really know if they are related, but one thing we do know is that they are bonded. Once they arrived at Houndhaven we noticed that it appears with all of the changes in their lives and environment, Emily finds a lot of comfort from being with Elliott.
Elliott is a handsome, four-year-old, silver Labrador Retriever, while Emily is a lovely, two-year-old chocolate Labrador Retriever. Elliott weighs 81 pounds and acts like a true big brother to Emily, who is smaller, weighing 61 pounds. They love playing together in the yard and when it is time to come inside, we often find them snuggled up together, with one of them resting their head on the other. Not only do they like to snuggle with each, but they also love to get snuggles and affection from our volunteers and give gentle kisses in return to show their appreciation.
Emily loves to play fetch and Elliott will join in, but Emily seems to be the all-star ball player in this dynamic duo. Both will "sit" nicely for treats and are gentle in taking them from our hands. Emily and Elliott enjoy bath time, and one will usually try to hop in the tub while the other is getting bathed. As said, we do not know their history, but we do know that they thrive in each other's company. Emily seems to get so much courage and comfort from being with Elliott, and we feel that they deserve to stay together. While their life prior to Houndhaven is a bit of a mystery, we want to be sure that their future is nothing short of happily ever after with a loving family that will shower them with all the love that they deserve. To learn more about adding Emily and Elliott to your family, please visit www.houndhaven.org to review our adoption policies and procedures and complete an application
Meet Stormie:
1-year-old/Female
Terrier, Retriever mix
Stormie is as quick as lightning! She is always zooming around the Bark Park running from toy to toy. This 1-year-old Terrier mix would love to add some of her electricity to your life. Meet Stormie at HSNEGA's Adoption Center, open to limited foot traffic, Tuesday-Sunday 12-6 pm.
They can be reached at 770-532-6617 X232
https://humanesocietyofnortheastgeorgia.org/
---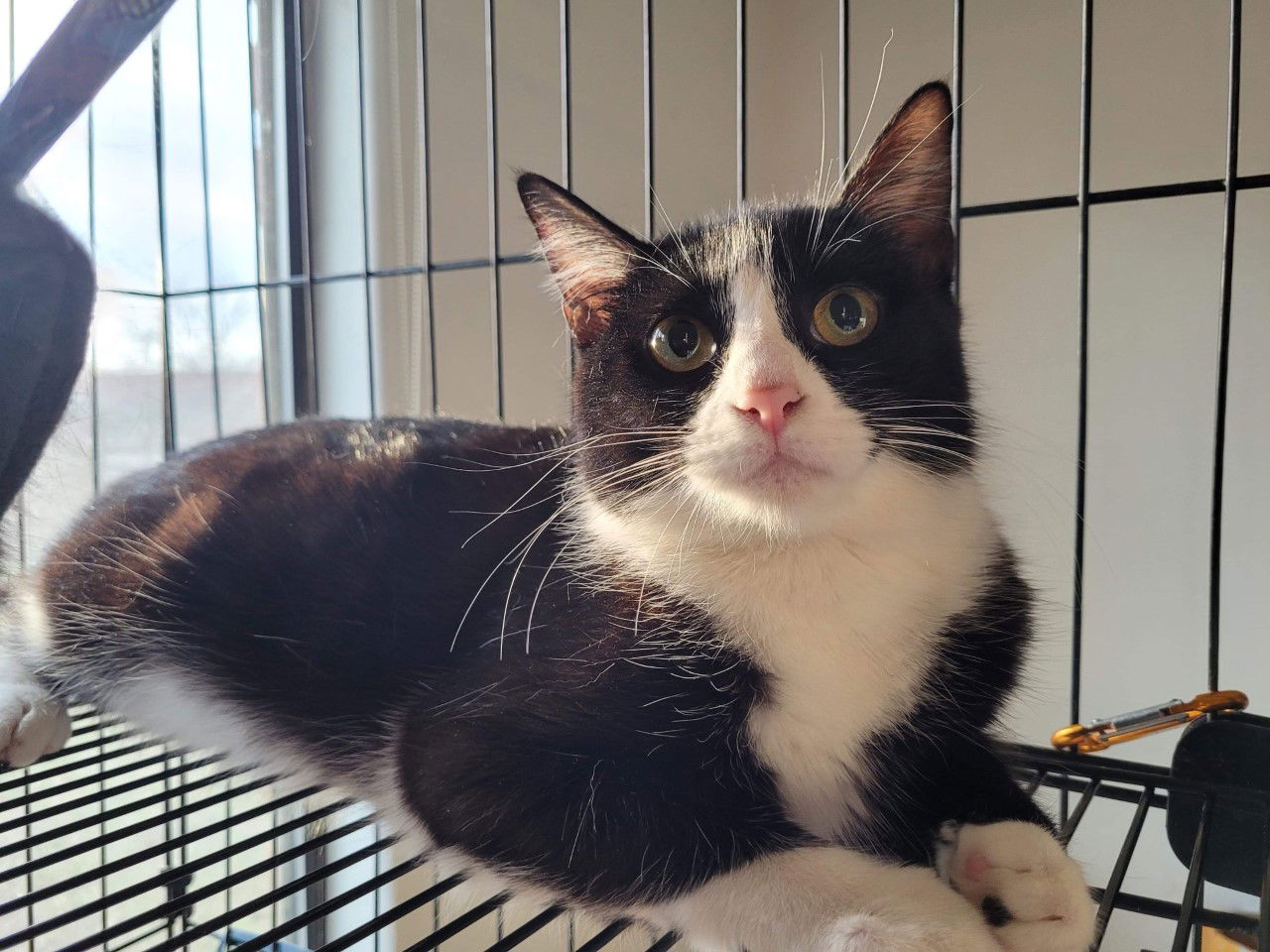 Meet Beth & Dr. Love:
This sweet girl is more laid back as far as her energy level, but enjoys affection! She can be a little shy initially, but warms up very quickly even talking to her human for attention. She has great potential to become a lap kitty 🙂
She is happiest window watching and hanging with her brother, Dr. Love. They are very close and would LOVE to find a forever home together.
Dr. Love is a handsome medium haired guy loves attention and well giving love!
Beth & Dr. Love would do well in a home with other cats and respectful dogs. Both would also be fine with kids.
Beth and Dr. Love are about 9 months old, spayed, current on vaccines, dewormed, microchipped, and tested negative for FIV/FeLV. If you could give Beth the forever home filled with love she's been dreaming of, please fill out the adoption application on our website! 🙂
---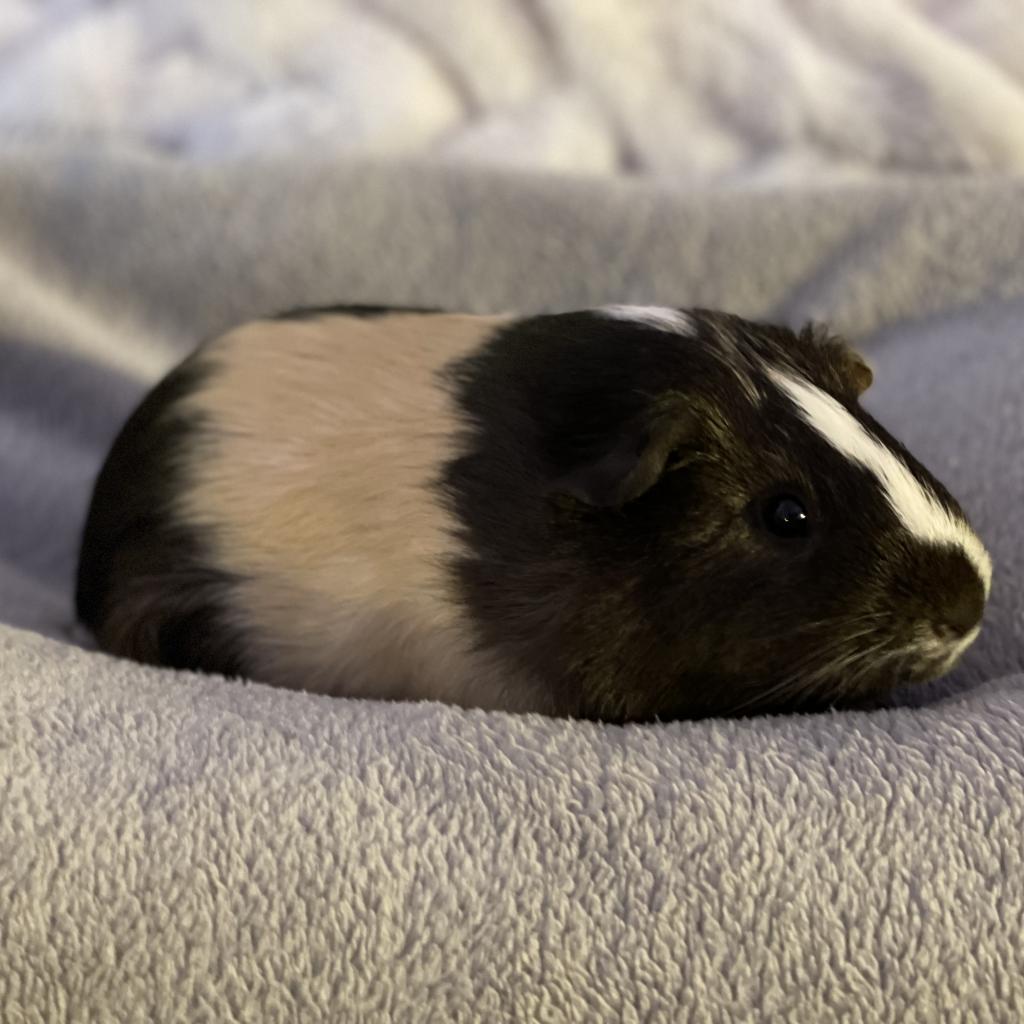 Meet Camden:
Hello! My name is Camden. I am 7 months old and love to cuddle. I love to run around my cage and eat hay. I absolutely love hay! I don't really play with my toys but I love to run thru tubes and my log. My momma says I'm just a little love because I love to be close to her. Adoption fee is $75 and includes spay/neuter surgery, nail trim, teeth trim if needed, and a parasite screening. All animals are examined by one of our partner veterinarians prior to being adopted to ensure they are healthy! If you are interested, please do an application right away! It's always the first step. Application can be located here:
https://gkarma.wufoo.com/forms/ssex27414s94kx/
Meet Saint!
Spring has sprung but Saint's happy ending hasn't yet come. Sweet and bashful Saint is a 5 year old, 50 lb Lab mix. In November, CAA gave him a safe place to rest while he searched for a new home. It's now the end of March and this shy angel is starting to wonder if there's a family out there meant for him.
Saint is a shy boy who is looking for a patient adopter who will show him love. Treats are the quickest way to Saint's heart. Saint walks well on a leash and enjoys daily strolls.
Companion Animal Alliance (caabr.org)
---
---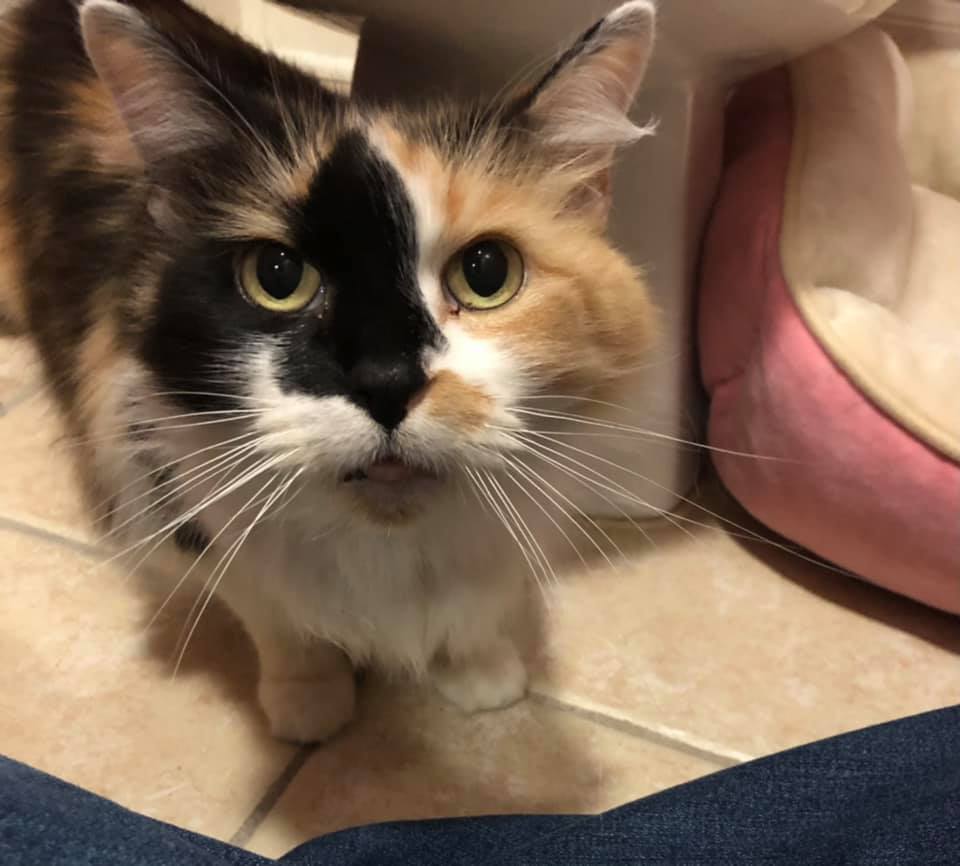 Meet Reeses:
Hi there! My name is Reeses. I'm a 10-year-old, long-haired, female calico cat. I'm a relatively calm cat who likes to be silly by sticking out my tongue! I get along with other cats, but I can be shy among a big group of them (3 or more) and hide under the couch. However, I do like to be petted and stroked, while I lounge in your lap. I hope to be a part of your furever home soon!"
Companion Animal Alliance (caabr.org)
Meet NEKA:
At a little over 5 years young, Neka is one of the Humane Society of the Treasure Coast's most active and playful pups. As far as we can tell, she is a Labrador Retriever and German Shepherd mix. Neka's favorite game is fetch, but she also enjoys long romps in the water. She is quite obsessed with her toys and rarely likes to share. She prefers fake tennis balls (the real ones don't taste quite right) and squeaky toys with durable squeakers. Neka loves her toys so much she is often spotted taking them along on her daily walks. Neka and all of her adoptable friends can be viewed online at hstc1.org. If you'd like to schedule an appointment to meet with Neka, please give us a call at 772-223-8822.
Humane Society of Treasure Coast (hstc1.org)
Meet Buddy:
Are you looking for a dog who knows how to Netflix and chill? A dog who isn't so needy, but still wants to be with you after a long day at work? Lucky for you that's what Stubby does best! He's the type of dog who is just happy to be with you, and is ready for whatever you have in store! He is always excited for a little adventure and is always ready for a good car ride! Due to the fact he is a senior, he would do best being the king of the castle as an only pet.
Adoption fee is $175 and includes DHPP & rabies vaccinations heartworm testing spay/neuter surgery wellness vet visit one month of pet insurance deworming and microchip. All animals are examined by a veterinarian. Please fill out our application at https://gkarma.wufoo.com/forms/good-karma-pet-rescue-dog-adoption-screening/ if you would like to adopt or meet this dog and we will be in touch right away!
https://gkarma.wufoo.com/forms/ssex27414s94kx/
---
Meet OBJ:
.OBJ is an absolute love-bug, but he wasn't always that way. He has spent the majority of his life as a community cat living outside here at HSTC. Everything changed when he collapsed; it was determined that he had a severe urinary tract infection that required immediate attention. Over several weeks, he was in an HSTC foster home recovering and learning to enjoy being an inside kitty. OBJ has decided he does not ever want to be an outside kitty again. He enjoys long cuddles in your lap and is described as quite the snuggler. He is on a special diet to prevent any future urinary issues.
OBJ was adopted in 2019 and was recently returned to our care after his owner passed away; he is a little over 8 years old. Since his return to our care, we have found that OBJ prefers to drink out of a wine glass and loves bossing the volunteers cleaning his kennel around. He is great with people of all ages – including little kids!
OBJ's adoption fee has been sponsored by Home Team Lending! If this handsome man sounds like the one for you, give HSTC a call at 772-223-8822 or visit us online at hstc1.org.
Humane Society of Treasure Coast (hstc1.org)
---
---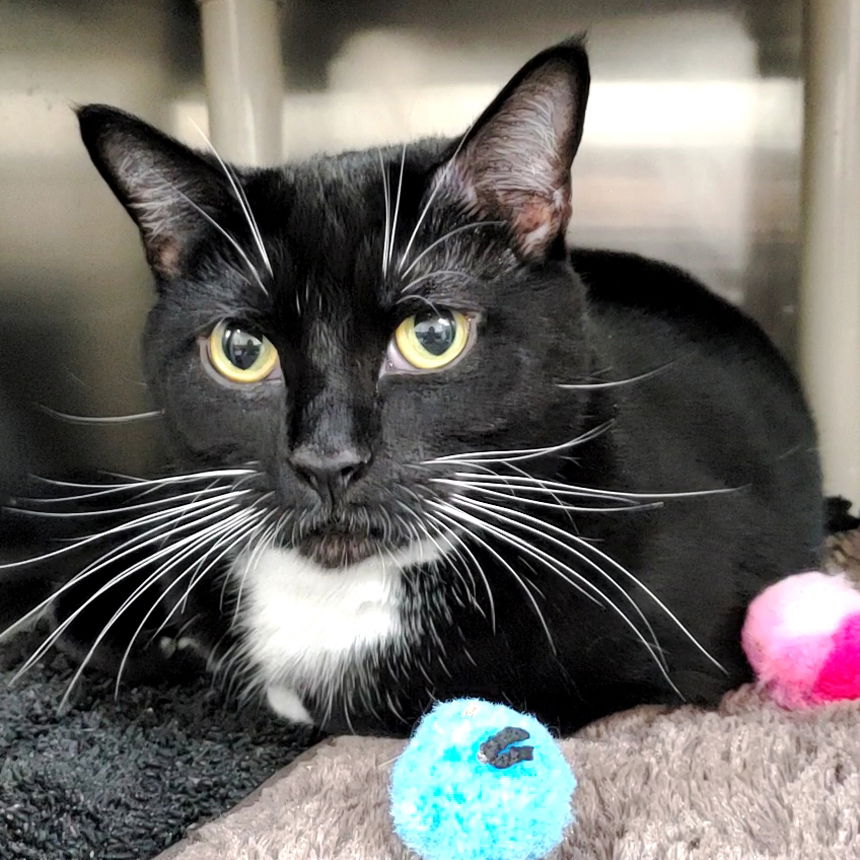 Meet Kitty:
Male
3-year-old
There is nothing more PURRfect to Kitty than a fluffy bed and a decent cat nap. Does that sound PURRfect to you? Are you saying, "Same, Kitty... Same!" Then you and Kitty would be BFFFL (best furry friends for life). Meet Kitty, the 3-year-old cat, at HSNEGA's Adoption Center Tuesday-Sunday 12-6 pm.
They can be reached at 770-532-6617 X232
https://humanesocietyofnortheastgeorgia.org/
---
---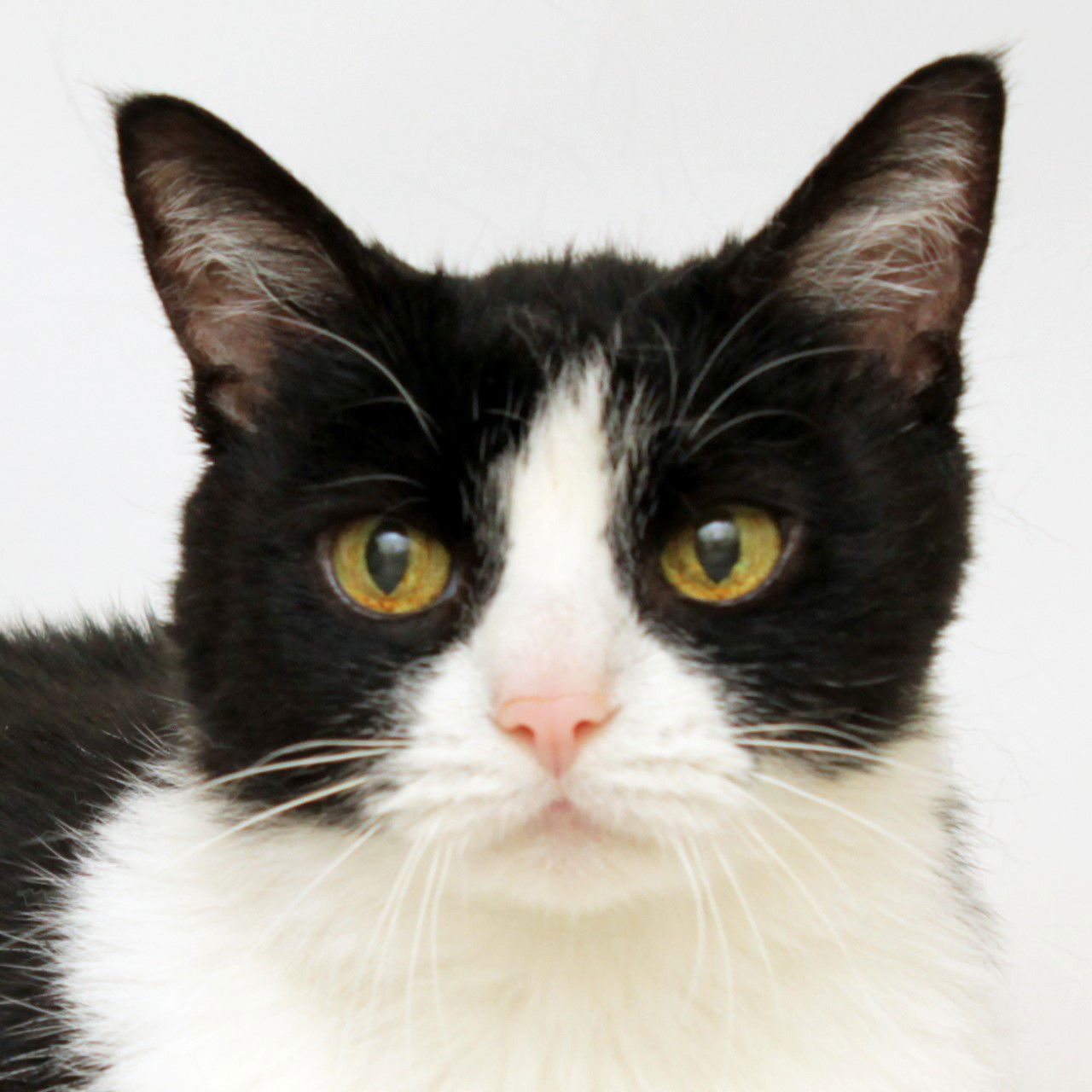 Meet Grandma Pippin:
Grandma Pippin arrived at HSTC as a stray in late October. While we don't know anything about her past, our medical team was quick to discover that Grandma Pippin is diabetic. Her diabetes is currently regulated with a combination of insulin and a special diet. She is a petite little lady and is one of your youngest senior kitties at only 9 years old. Grandma Pippin was in a foster home where it was discovered that she would probably prefer to be the only feline in her new home. For more information on Grandma Pippin, give us a call at 772-223-8822.
Humane Society of Treasure Coast (hstc1.org)
---

Meet Loki:
Male
1-year-old
Labrador Retriever mix
Loki has the floppiest ears around and that is saying something this close to Rabbittown! Come and see this 1-year-old Labrador Retriever (totally not bunny) mix.
Meet Loki at the Humane Society of North East Georgia's Adoption Center, open to limited foot traffic, Tuesday-Sunday 12-6 pm.
They can be reached at 770-532-6617 X232
https://humanesocietyofnortheastgeorgia.org/
---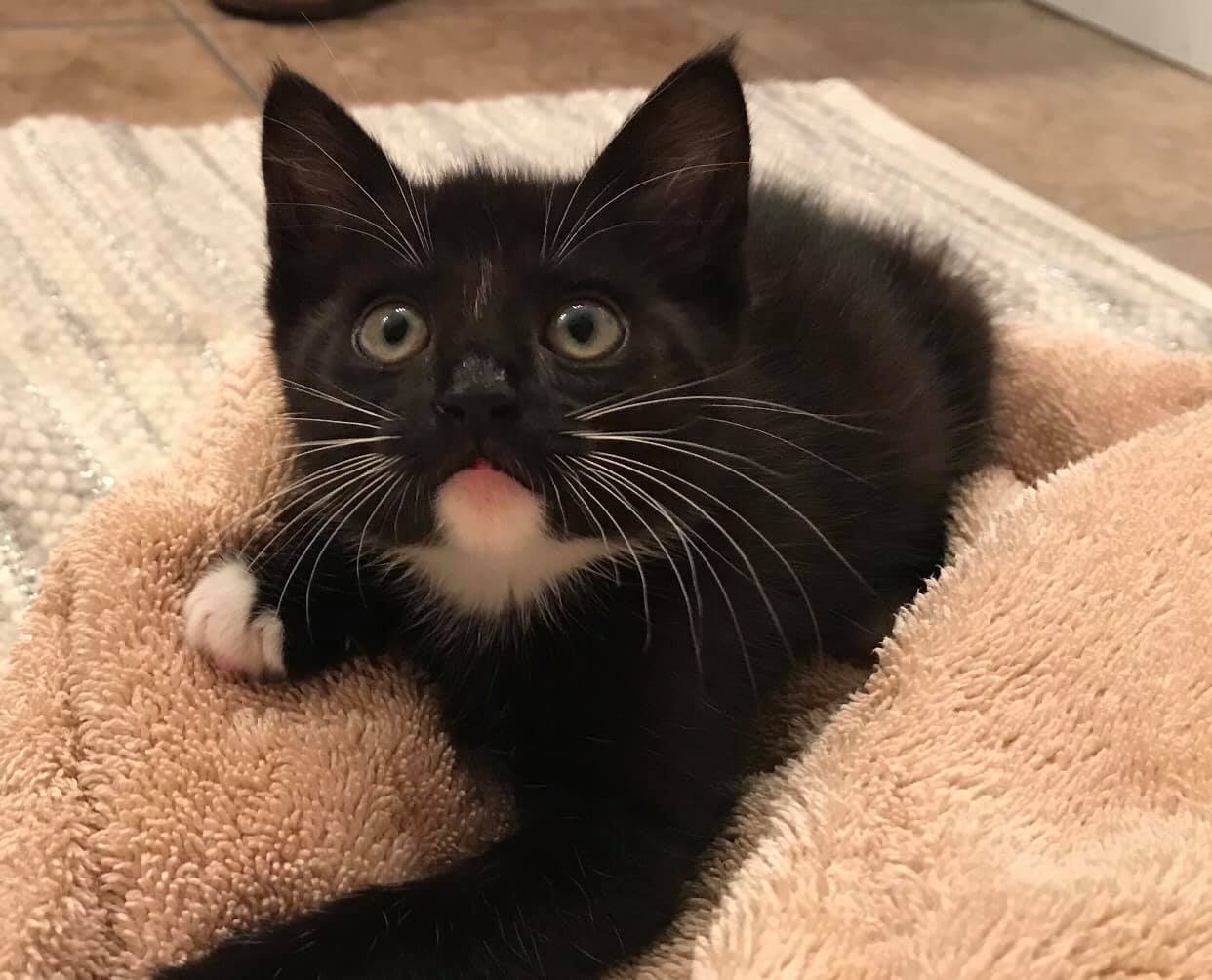 Meet Demi:

Meet Demi! Named after the singer Demi Lovato based on their shared characteristics of strength, kindness, and beauty. Demi is currently living with a cat whom she absolutely adores. We would love to see her go to a home that has another cat she can play with. Demi spends her days chasing strings and playing with toys. When she is tired she will cuddle up with a human and nap. She was found with her siblings at 3 weeks old and has been in foster care ever since. Demi is litter box trained and will make a great addition to a family
---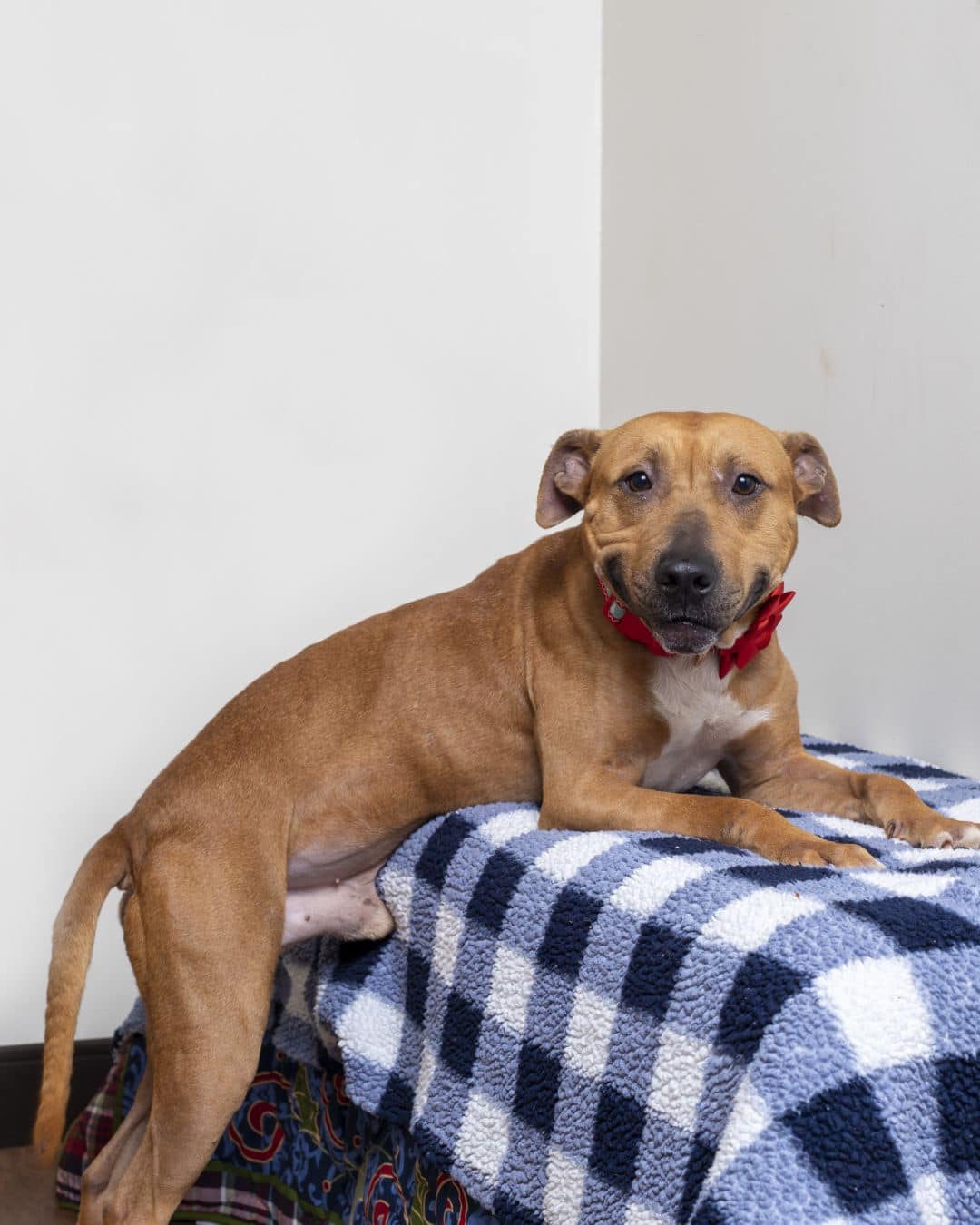 Meet Gus
Gus is a happy, 3 year old, terrier/hound mix! Gus was adopted but is sadly back at the shelter due to unforeseen circumstances his previous adopter faced. Gus is playful and energetic at first. Once he settles into his home environment he is the perfect dog!
Here is what we know about Gus:

housebroken

knows the commands "sit" and "down"

great with other dogs!

likes to snuggle

LOVES everyone he meets (but may be too much for small children)

enjoys his toys (especially his tennis balls and stuffed animals) and treats
Meet Romania
Romania has been here at HSTC since August and has earned the title of official front desk bun. Romania gets to spend her day in a large pen behind the front desk while she waits for her fur-ever home. She is nearly 2 years old and we think she is a Florida White mix. Romania has a bunch of personality in her little body – she demands treats at snack time, loves hanging out with her toy goat, and enjoys naps on only the comfiest of blankets.
Romania and all of her adoptable bunny (and guinea pig!) friends can be viewed online at hstc1.org. If you'd like to schedule an appointment to meet this cutie, give us a call at 772-223-8822.
Humane Society of Treasure Coast (hstc1.org)
Aria Barn
Meet Aria! She's a 1-year-old Lop/Rex mix. Because of her Rex fur, she's really soft and doesn't shed much. She also has curly whiskers! Aria also has one brown eye and one blue eye which is rare in rabbits and makes her really unique. Aria is a sweet bunny, she loves to explore and run up to you for head rubs. She'll sit there and beg for head rubs all day if you let her! Aria is good with dogs and cats and she is litterbox trained. Aria has allergies which means that her litterbox needs to be changed daily and she has to be fed orchard grass hay specifically so that her allergies stay at a minimum. If you can look past her allergies, Aria is a lovable rabbit (who looks like a sheep) and she's going to make an amazing pet for a lower-energy family. She can't wait to find her way to her forever home since she's never had a family of her own. DOB 8/8/2019
Adoption fee is $100 and includes spay/neuter surgery, microchip, nail trim, teeth trim if needed, and a parasite screening. All animals are examined by one of our partner veterinarians prior to being adopted to ensure they are healthy! https://gkarma.wufoo.com/forms/ssex27414s94kx/